Creative writing at Arosmari
"Every perfect traveller always creates the country where he travels."
Nikos Kazantzakis – writer, born Crete 1883.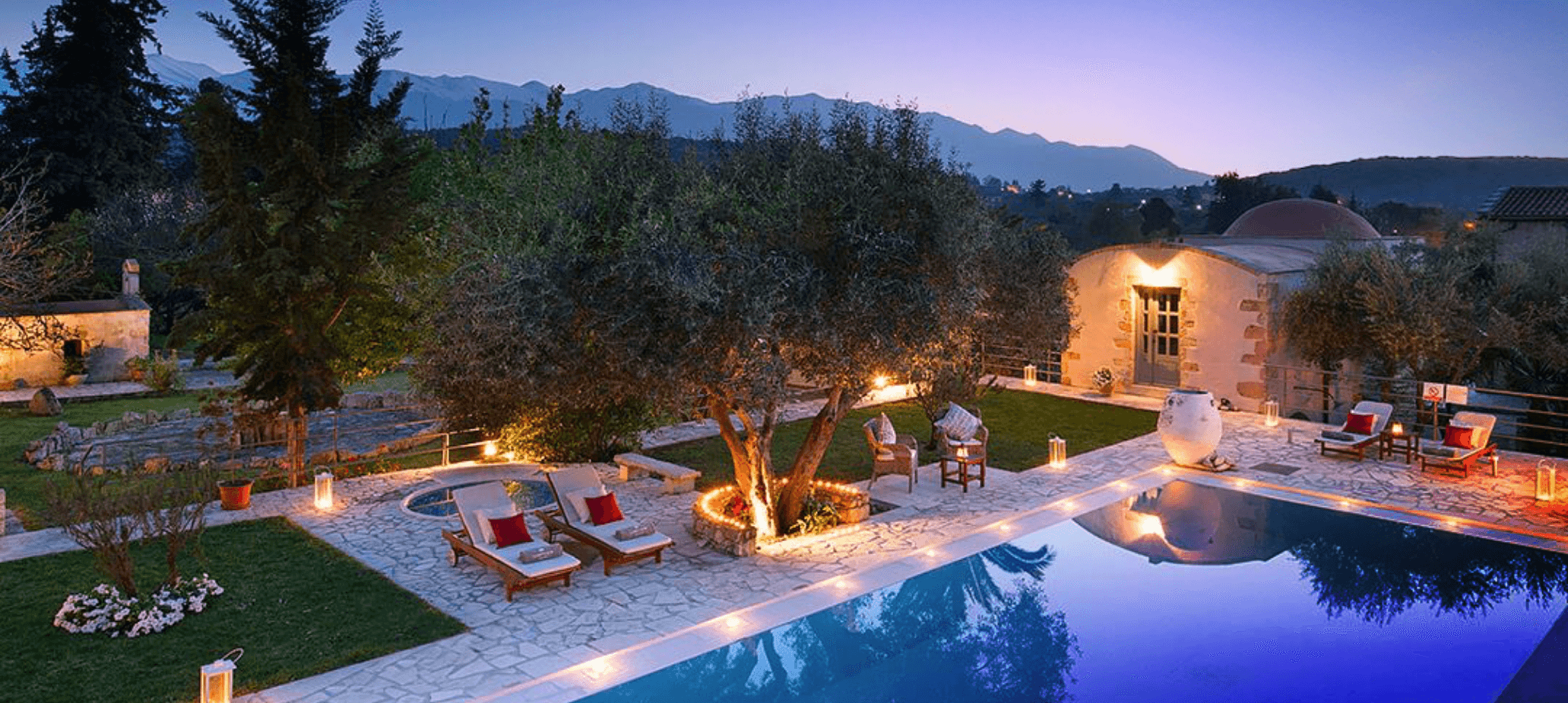 Crete has long been a source of inspiration for writers and artists thanks to its extraordinary history, epic landscapes and unique culture - the perfect building blocks for storytelling! But whatever your literary aspirations, you'll find our Arosmari Village Hotel is a wonderfully atmospheric place to liberate your imagination, hone your authorial skills, and enjoy a week of creative writing hosted by Greg and Kate Mosse. We are delighted that they will be joining us for this very special event, offering our guests a unique opportunity to combine a week of blissful relaxation with the chance to secure some expert tuition, guidance and insight into the world of bestselling fiction.
---
The setting
Arosmari is a peaceful and beautiful oasis with a profoundly creative heart, set in the traditional village of Vamos in the foothills of the White Mountains. Ten beautifully refurbished 1 and 2-bedroom cottages make up the hotel; all ideal for couples, some suitable for those looking to travel with a writer friend or companion. Non-writing partners are encouraged to share the holiday experience and enjoy the idyllic location, perfect for exploring the charming villages and golden beaches of western Crete and the cosmopolitan city of Chania, with its superb restaurants, colourful markets and spectacular Venetian harbour.


---

The course
The Creative Writing course costs £200 per person and is open to all abilities: both novice writers and those looking to complete or edit an established work-in-progress. Partners or friends who are not participating in the course are welcome to join the events on Tuesday 27 July and Monday 2 August, free of charge. To view prices for accommodation, flights and car hire, please see below.

Creative writing from 27 July to 3 August 2021
| | |
| --- | --- |
| Tues 6-7:30pm | Welcome drinks and introductions followed by an interview with Kate Mosse |
| Wed 10am-12:30pm | A creative workshop about crafting a convincing (and surprising) plot |
| Thurs 10am-12:30pm | Writing dynamic, evolving characters |
| Fri 10am-12:30pm | A varied, imaginative session about dramatic story locations |
| Sat 10am-12:30pm | A revealing workshop about suspense and why readers read on |
| Sun 10am-12:30pm | How to plan a novel, write a synopsis, a blurb and a submission |
| Mon 7pm | Closing speech with Kate Mosse followed by traditional music concert in the garden and farewell meal |
The hosts
Workshops will be conducted by Greg Mosse and all course participants will receive an additional one-to-one tutorial to discuss their particular writing interests or concerns.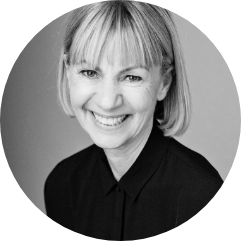 About Kate
Kate Mosse is the bestselling author of nine novels & short story collections, including Labyrinth, Sepulchre, Citadel, The Winter Ghosts, The Taxidermist's Daughter, The Burning Chambers and The City of Tears. Her books have been translated into 38 languages and published in more than 40 countries. She has also written three works of non-fiction, four plays and contributed essays and introductions to classic novels and collections.
A champion of women's creativity, Kate is the Founder Director of the Women's Prize for Fiction, the Founder of the global Women in History campaign and in 2013 was awarded an OBE for her services to literature and women. She is a regular guest on arts shows for radio and television and interviews writers, directors, campaigners and actors at literary and theatre festivals in the UK and beyond. She is a Professor of Creative Writing & Contemporary Fiction at the University of Chichester and in 2019 was awarded a Fellowship at the Writer's House in Amsterdam.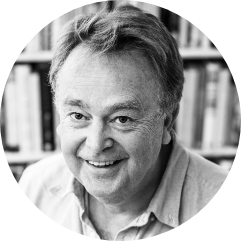 About Greg
Greg Mosse is a 'writer and encourager of writers', Founder of the Criterion New Writing script development program in London's West End. Previously, he ran the Southbank Centre Creative Writing School in London - an open access program of evening classes, delivering MA level workshops to all. He also created and taught the MA Creative Writing programme for the University of Sussex at West Dean College. He has delivered extremely successful workshops for Guardian Masterclasses, Edinburgh Book Festival, Cheltenham Festival, Chichester Festival Theatre and many others.
Greg's extensive experience as a teacher of creative writing is matched by his understanding of the world of publishing, where he has worked as an editor and story development consultant for nearly two decades. He also works regularly on creative adaptations for screen and radio.
THE COTTAGES
Prices include 7 nights' accommodation with daily breakfast, flights and car hire and are based on two people sharing.


Bay Cottage
1 bed | sleeps 2
SOLD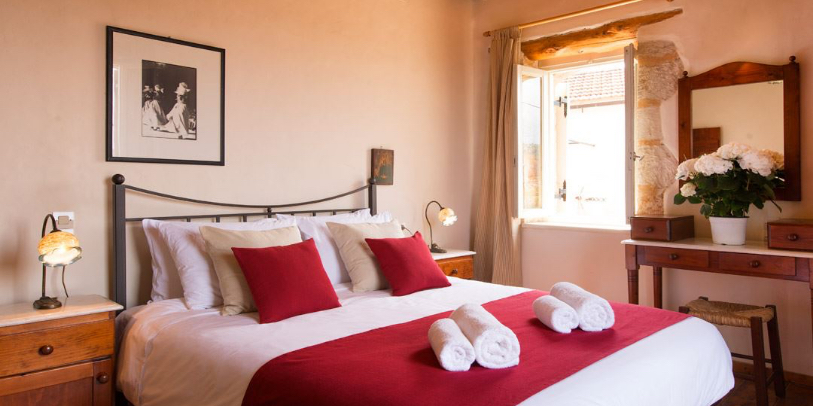 Basil Cottage
1 bed | sleeps 2
£1,423pp*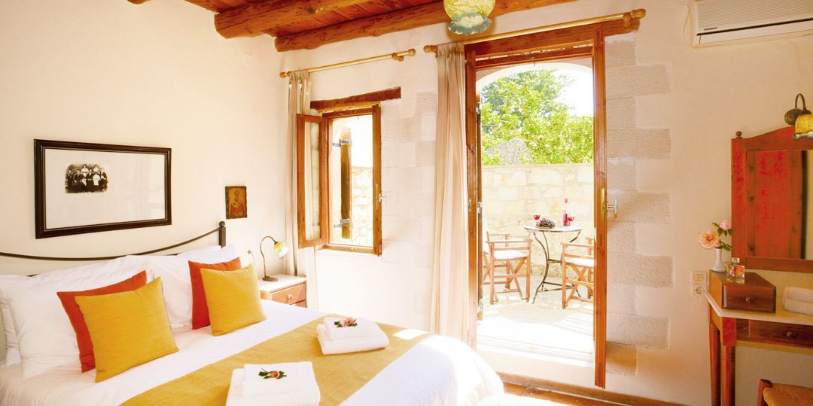 Oregano Cottage
1 bed | sleeps 2
SOLD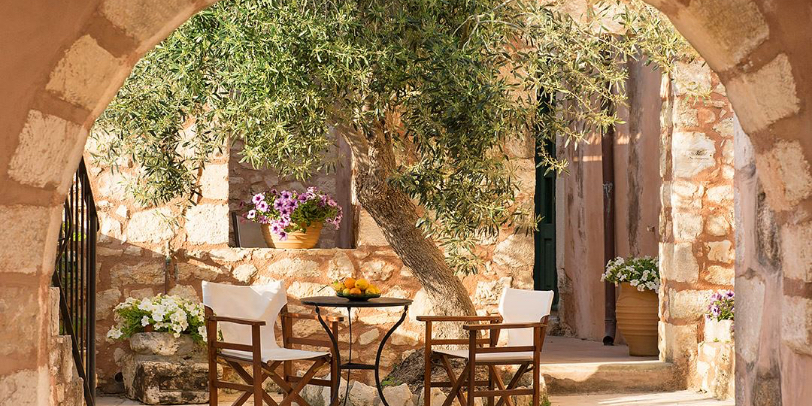 Mint Cottage
1 bed | sleeps 2
£1,459pp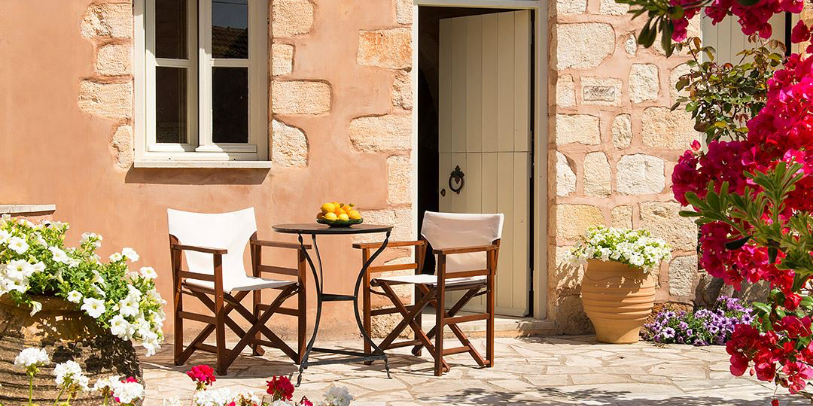 Fennel Cottage
1 bed | sleeps 2
SOLD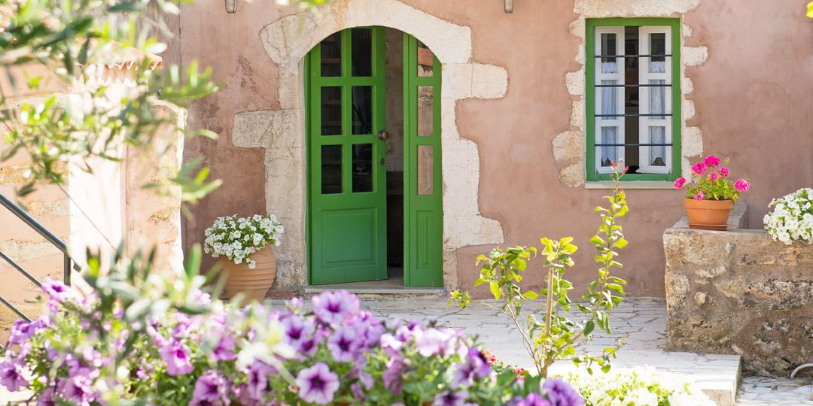 Lavender Cottage
2 bed | sleeps 3
£1,580pp
Camomile Cottage
2 bed | sleeps 3
£1,645pp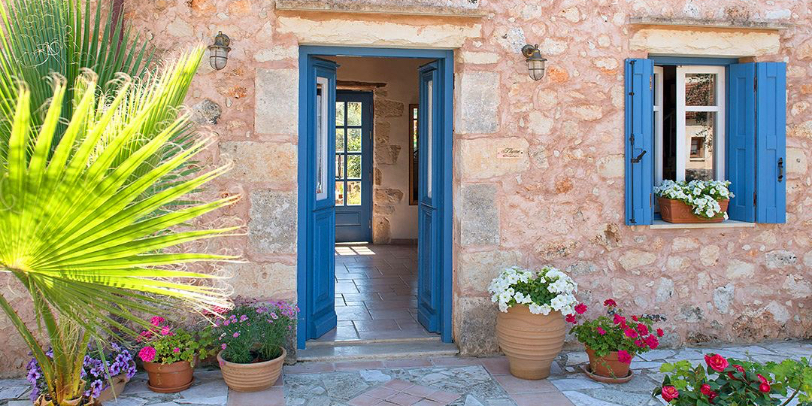 Thyme Cottage
1 bed | sleeps 3
SOLD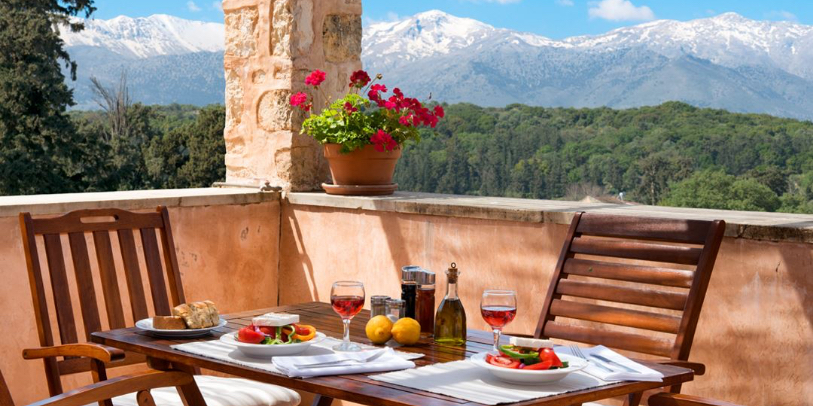 Arugula Cottage
2 bed | sleeps 4
£1,904pp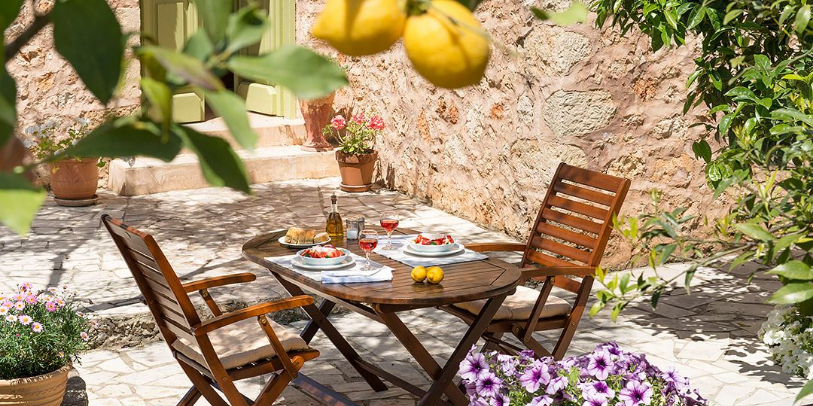 Rosemary Cottage
1 bed | sleeps 3
SOLD
*no single supplement
---

To register your interest and to book please call our Destination Specialists on 020 8392 5858.